Paul Mauriat Grand Orchestra
Majorities consider Paul Mauriat a good musician and some people even think that he is genius person. And some of them refer to him as the classic. His popularity spread all over the world and it is popular till now. But, tell me please, what is the composer without performer and what is the conductor without an orchestra?
When Paul Mauriat was under age he formed his first orchestra. Of course, that orchestra doesn't work for a long time but nevertheless the first significant step to the future was done.
A very important event happened in 1965. It was foundation of the Grand Orchestra. At that time the orchestra was named after him, that is the full name was Paul Mauriat Grand Orchestra. But then, the members of orchestra always changed, almost all the time some people left the orchestra and others came. Only conductor was the same (Paul himself). Nevertheless nothing prevented orchestra from becoming sterling musical foundation, and under the conductorship of Paul it played and recorded hundreds of lovely melodies that are performed all over the world till the present.
At the beginning, the popularity of the orchestra was only the reflection of Paul Mauriat's popularity who had been quite famous musician by that time. But thanks for marvelous works of the Grand Orchestra, he became successful conductor and then he was considered as an irreplaceable leader of the group.
Paul toured with his orchestra through different countries. Grand Orchestra played many concerts and gained great popularity in Russia. It was extremely famous in such countries as Japan and USA.
Many of his albums Paul recorded accompanying by his orchestra. Majority of the famous compositions (including the melodies used in TV programs «In the world of animals» and «Kinopanorama») are known to us by name of Paul Mauriat who was a composer, arranger and conductor. After all there we hear playing of the Grand Orchestra.
But if we can look back and recollect how many compositions were released under the label Paul Mauriat and Grand Orchestra we will find out that rare occasion when a lot and of high quality was done.
The existence of Paul Mauriat Grand Orchestra allowed all amateurs of good music and Paul Mauriat himself to fulfill one pleasant thing. In spite of the fact that maestro is not longer with us but his orchestra continues to enjoy us with the memorable melodies that are remained his founder with great respect and esteem.
The last album recorded with Grand Orchestra was released in 1997. After a year Paul Mauriat ceased from his creative activity. Gillos Gambus, who has been playing in this orchestra for a long time, displaced Paul Mauriat in his orchestra. When Paul dead in 2006, his wife Iren declared for changing Paul Mauriat Grand Orchestra to Grand Orchestra. Soon it was done as she wished. It was not connected with lack of respect of the great composer. The matter is that his wife considered that the orchestra wouldn't be the same as with Paul Mauriat. And nobody could do anything that Paul was doing, and do it better than he did. That is why the musician brought away with himself the former name of the orchestra.
As for the new leader and conductor it was Jean-Jacques Justafre who had great significance in orchestra while Paul was alive and who was in the excellent relations with him. He has conducted the Grand Orchestra till the present. The members of the orchestra are almost the same that have been playing there for more than 20 years and showing themselves as the best musicians. They continue to tour from year to year performed the favorite melodies for people of different countries and cities.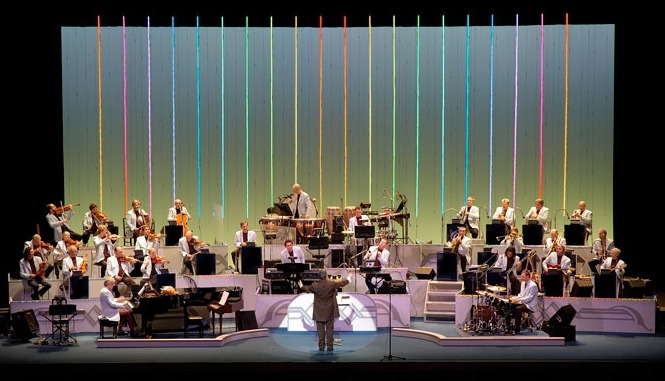 A lot of concerts devoted to the memory of Paul Mauriat were performed after his death. These concerts were conducted in the countries where Paul preferred to tour including Russia and even Ukraine and Belorussia. All these concerts were performed under the conductorship of Jean-Jacques Justafre. It was played all main and memorable melodies which orchestra conducted by Paul Mauriat has presented for the whole world.
The orchestra had great significance for Paul. Such works as melody that won Eurovision in far 1962 called «Alouette» was recorded under his conductorship. You may here it through TV program «In the world of animals». And also «Love is Blue» that was written special for Eurovision that allowed Paul to reach success in American sales and hit-parade that no one European has never dreamt.
Advertisement