Message from madam Irene Mauriat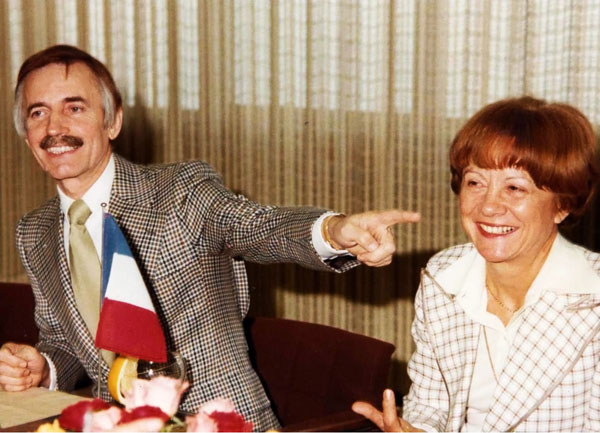 It's a great comfort to me to see how loyal the fans of my husband's music are to him. This is why I wish to explain to you what follows.
Contrary to what you may have read on the internet or elsewhere, I never approved Mr. Justafré as my husband's successor. Mr. Justafré was never my husband's student or disciple either. Paul Mauriat himself took care of all aspects of the artistic direction of his orchestra : choice of musicians, the programme, the sound engineers, rehearsal time… He ensured that the style and sound that people expected from his orchestra were respected. He had great esteem for his musicians, and personally saw to it that tours took place in the best possible conditions, so that the musicians, in turn, could give of their best. You understand, he was a great professional who left nothing to chance. No-one could replace or succeed him.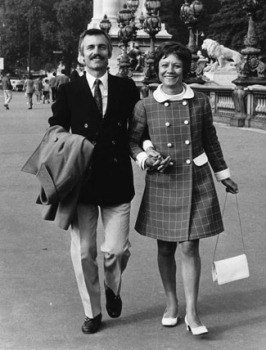 After my husband's death, I agreed to allow Mr. Justafré to conduct his own orchestra in a Paul Mauriat tribute program for a unique and exceptional tour of Japan in 2009, in order to satisfy the request of my husband's Japanese promoter and friend, who wished in this way to honour Paul's memory and to thank the fans for their loyalty.
I was very surprised and shocked to see subsequently, for Mr. Justafré's orchestra's tours in Russia, the CIS, the Baltic states and in China, that posters and the media presented the Paul Mauriat Grand Orchestra, or else Jean-Jacques Justafré's Grand Orchestra as its official successor, thus creating confusion of which I disapprove out of respect for the public.
The Paul Mauriat Grand Orchestra died with Paul, there is no successor. So no-one should exploit his name since his demise.
So you won't see the Paul Mauriat Grand Orchestra any more. Don't be sad about this : it was his wish, and the most beautiful memories you have of him are in your hearts and in the works that he has left behind him.
I'd like to take this rare opportunity to thank you all very warmly for your enduring friendship.
Irene Mauriat, press release 09.11.2010
Advertisement